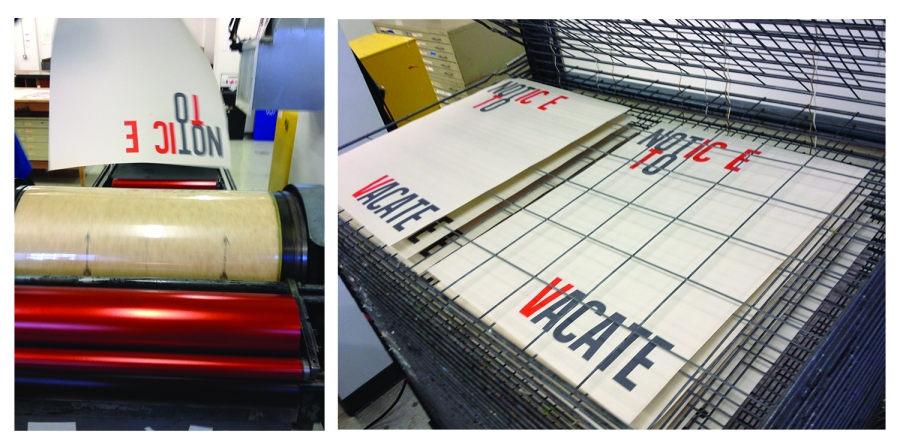 A sneak preview of one of the posters I'm printing for an upcoming project, re:LOCATION, to be presented at the Southern Graphics Council International Conference in March 2014 in San Francisco. re:LOCATION will include a series of five text-based, hand-printed letterpress and silkscreen posters, printed in runs of 100 to be installed in multiple sites within the city and offered as take-away prints. The project aims to research, catalog, and map language associated with gentrification and displacement in the city of San Francisco which mirrors a national discussion on the changing shape of cities. The posters will be installed in multiple corridors in the city of San Francisco becoming integrated into walls of street art, graffiti, and advertisements, rendering them temporarily present in urban spaces relevant to the issue.
I finished a small piece for the upcoming exhibit, mail/art/book, at the San Francisco Center for the Book in Febrary 2014. The folded print has a positive and negative impression of a trace monotype on either side and the exterior is coated in beeswax. Postmarked on 10/15/13.
I've been playing around with creating some monotypes of stills from Neil Armstrong's 1969 Moon Landing film which was "restored" and re-released in 2011 on YouTube. Here are some process shots from a print in progress on the press.